WoSIS latest - Total nitrogen (N)
The sum of total Kjeldahl nitrogen (ammonia, organic and reduced nitrogen) and nitrate-nitrite (g/kg).
ISRIC is developing a centralized and user–focused server database, known as ISRIC World Soil Information Service (WoSIS). The aims are to:
• Safeguard world soil data "as is"
• Share soil data (point, polygon, grid) upon their standardization and harmonization
• Provide quality-assessed input for a growing range of environmental applications.
So far some 400,000 profiles have been imported into WoSIS from disparate soil databases; some 150,000 of have been standardised. The number of measured data for each property varies between profiles and with depth, generally depending on the purpose of the initial studies. Further, in most source data sets, there are fewer data for soil physical as opposed to soil chemical attributes and there are fewer measurements for deeper than for superficial horizons. Generally, limited quality information is associated with the various source data.
Special attention has been paid to the standardization of soil analytical method descriptions with focus on the set of soil properties considered in the GlobalSoilMap specifications. Newly developed procedures for the above, that consider the soil property, analytical method and unit of measurement, have been applied to the present set of geo-referenced soil profile data.
Gradually, the quality assessed and harmonized "shared" data will be made available to the international community through several webservices. All data managed in WoSIS are handled in conformance with ISRICs data use and citation policy, respecting inherited restrictions.
The most recent set of standardized attributes derived from WoSIS are available via WFS. For instructions see Procedures manual 2018, Appendix A, link below (Procedures manual 2018)
Simple
Date (

Creation

)

2015-12-17
Edition

2015-12-17
Presentation form

Digital map
Purpose
Status

On going
Keywords (

Theme

)

Soil
Standard
WoSIS
latest
Total nitrogen (N)
Stratum (

Stratum

)
Region (

Place

)
Access constraints

License
Use constraints

License
Other constraints
Spatial representation type

Vector
Denominator

100000
Metadata language

English
Character set

UTF8
Topic category

Geoscientific information
Begin date

1918-01-01
End date

2013-02-12
Supplemental Information
Reference system identifier

EPSG / 4326
Distribution format
OnLine resource
OnLine resource
OnLine resource
OnLine resource
OnLine resource
gmd:MD_Metadata
File identifier

c6f2f470-c9ca-47fe-8203-a5b3976d237b  

XML
Metadata language

English
Character set

UTF8
Hierarchy level

Dataset
Hierarchy level name

dataset
Date stamp

2018-05-18T17:35:03
Metadata standard name

ISO 19115:2003/19139
Metadata standard version

2003/Cor.1:2006
Overviews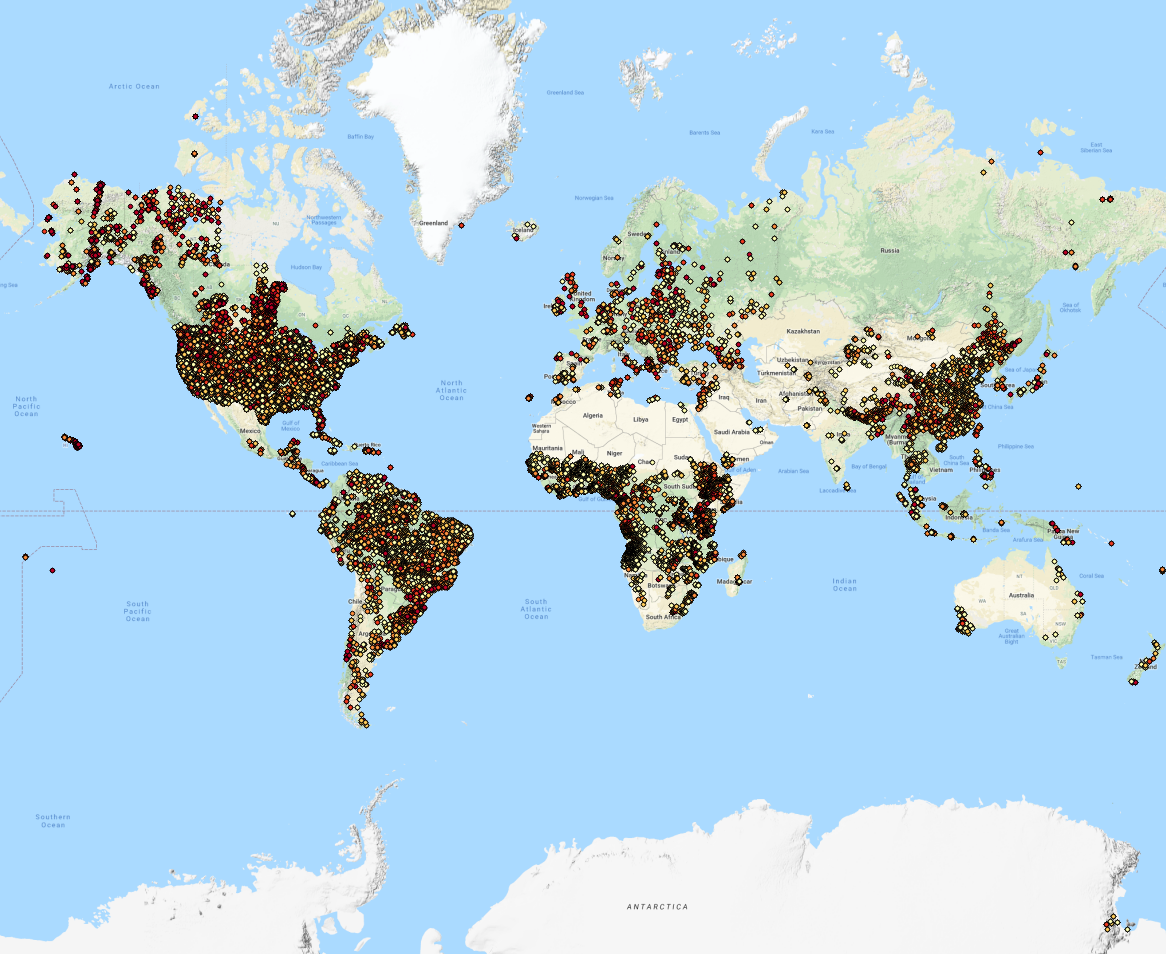 Provided by
c6f2f470-c9ca-47fe-8203-a5b3976d237b
  Access to the portal
Read here the full details and access to the data.
Associated resources
Not available